Create a unique brand experience with UI/UX design
Make your user experiences flawless to reflect your brand and smooth your customers' journey from discovery to conversion. Maximise user interactions, retain customers and increase your brand value.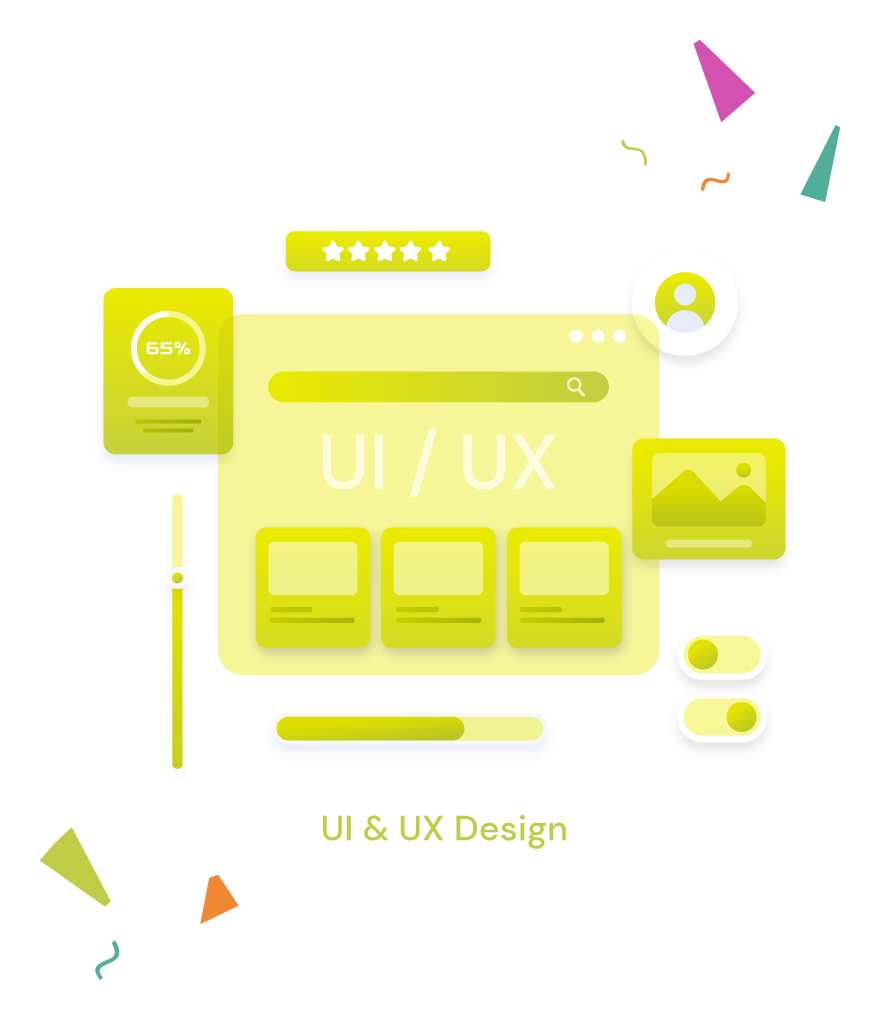 Our immersive UI/UX design services

Bring your digital products close to reality with perceptive UI/UX design elements uniquely made for your customer journey and increase conversions, user engagement and customer retention.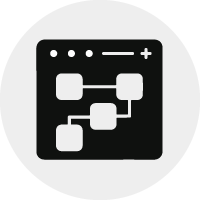 Wireframing & Prototyping
We transform your ideas into visual blueprints and interactive prototypes, bringing your digital product to life.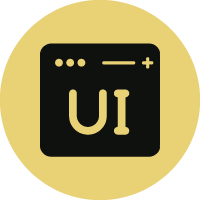 Make your user interfaces visually intuitive and visually stunning, ensuring seamless user experiences.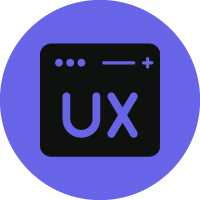 Enhance your user experiences with a bottom-up approach from creating prototyping to engaging user flows.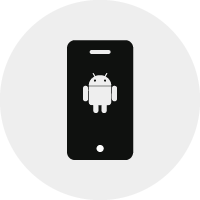 Engage users with dynamic app designs that deliver top-notch functionality with easy navigation and accessibility.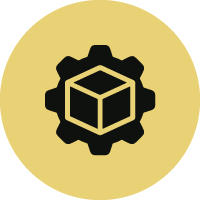 Offer authentic brand experience and maximise conversions with user-centred and innovative product designs.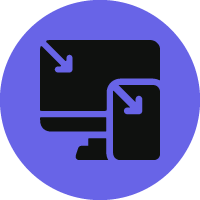 Make your designs adaptive and pixel-perfect for every screen size and device, delivering the best experience.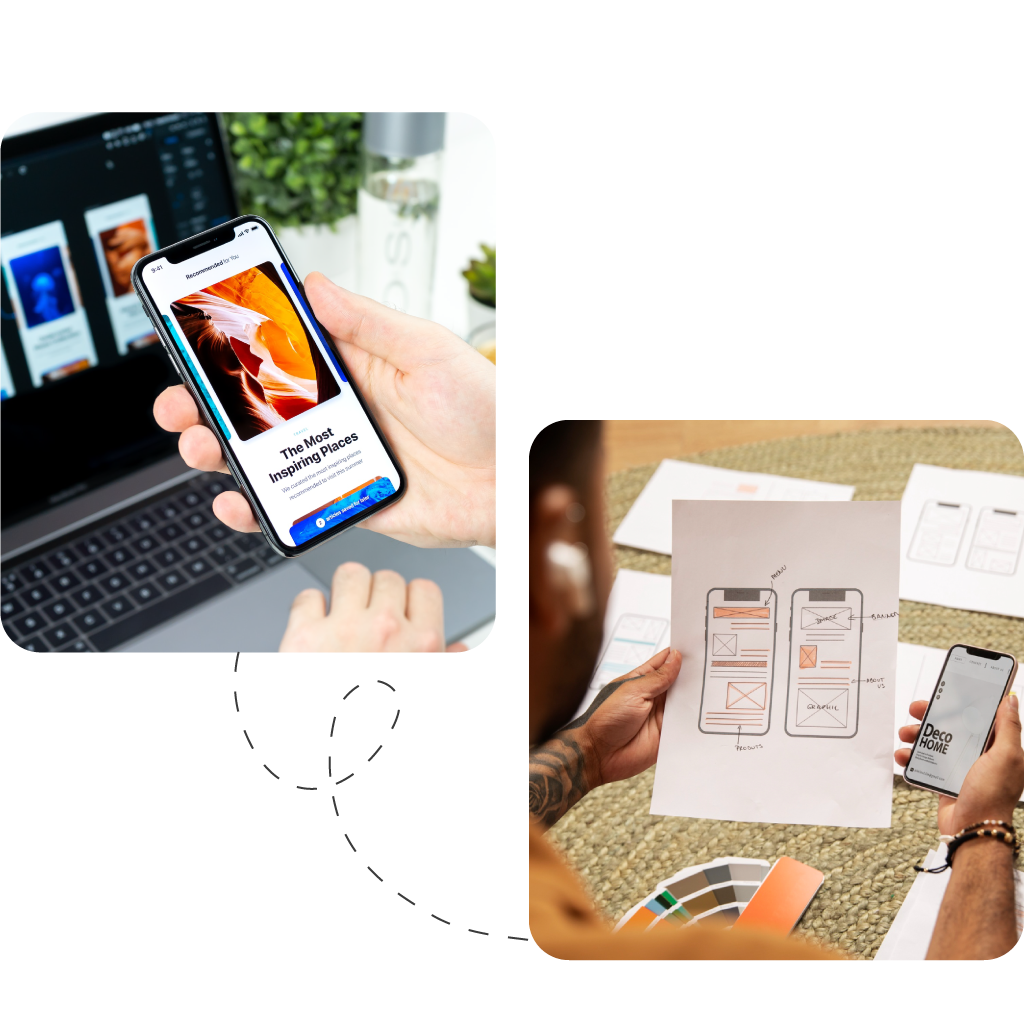 The creative process behind UI/UX design
Our creative team understands the importance of crafting user-friendly experiences for your digital product or service and has a deep understanding of user touchpoints to deliver it.

Helping brands be their authentic self through UI/UX design
UI/UX design services that did the heavy lifting for our equally avid design lovers - clients.
Web UI/UX Design
70% increase in user on-page time
Immersive UI & Interaction Design
2X user ratings and interaction
App UI/UX Design
40% increase in app signups
Website UI Design
85% on-page engagement
Great UI/UX does half the sales
Humans love simple things. That's what we do, simple UI/UX.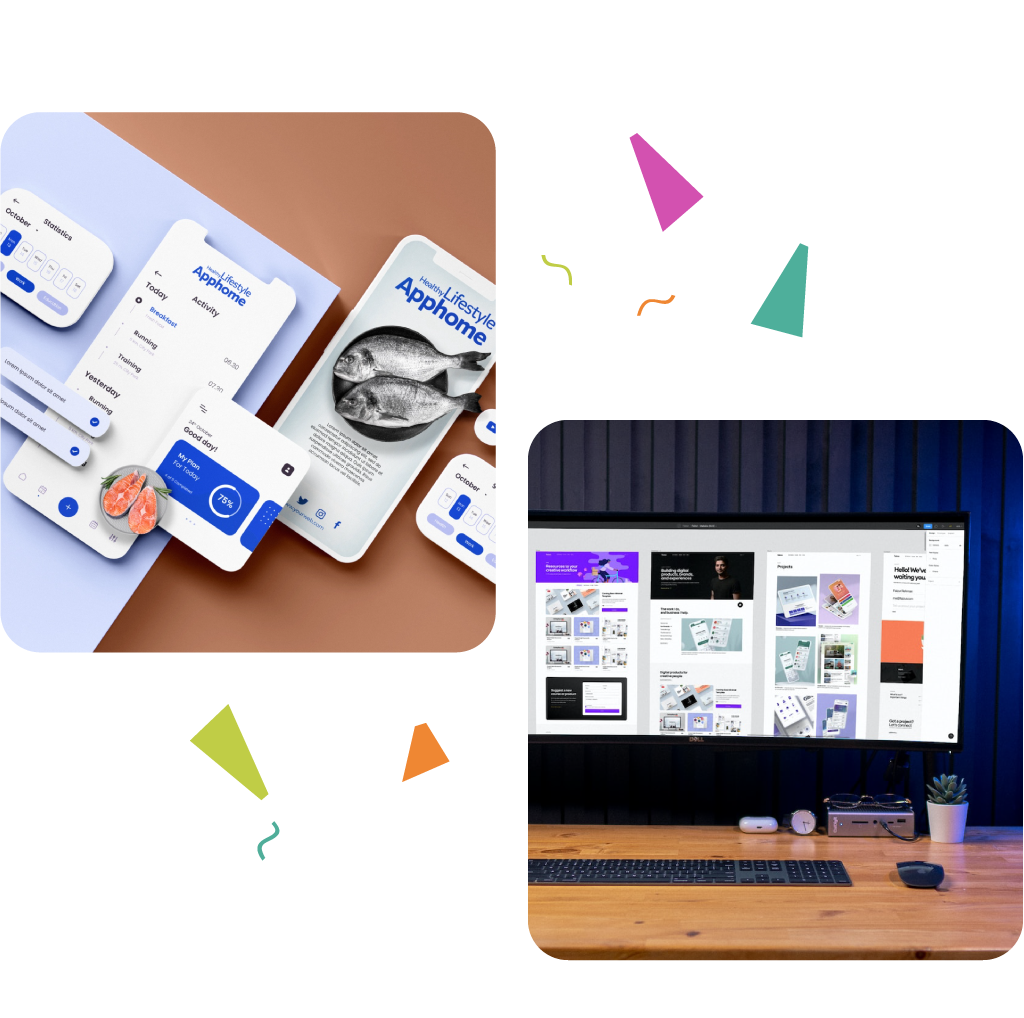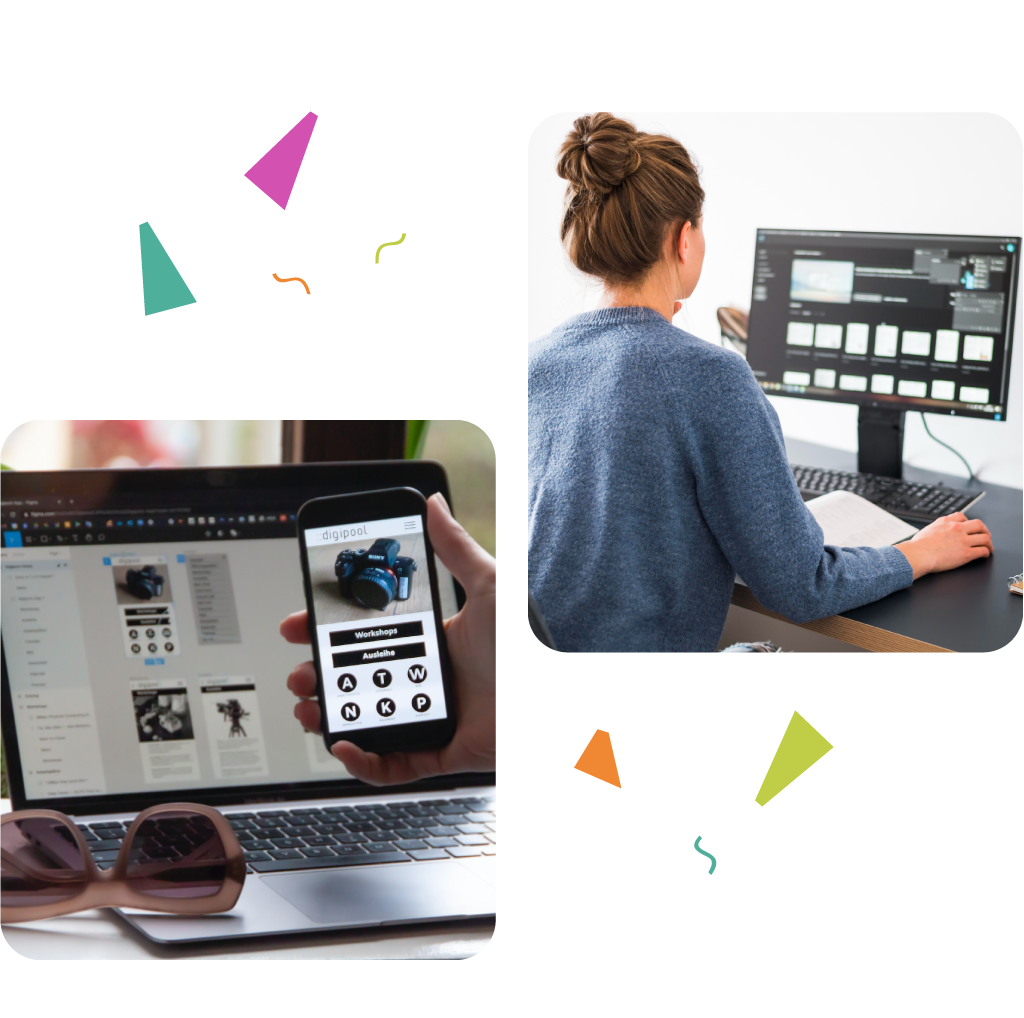 We walk the road of design together
The best UI/UX designs are like completed puzzles. Everything is in place. Your visionary product and our visually creative knack combined will help your brand move closer to its goal.
Make every element of your design count.
User interaction? Let your UI/UX do the talking.
UI/UX design refers to the process of creating visually appealing and user-friendly interfaces that enhance the overall user experience (UX) of a digital product or service. UI design focuses on aesthetics, layout, and visual elements, while UX design focuses on understanding user behaviour and designing intuitive and satisfying interactions. The goal is to create interfaces that enhance user experience and satisfaction.
UI/UX includes a range of services needed to launch digital products or services to the users in the best way possible. The comprehensive UI/UX services include:
1. User Research and Analysis
2. Information Architecture
3. Wireframing and Prototyping
4. Visual Design
5. Interaction Design
6. Usability Testing and Evaluation
7. Responsive and Mobile Design
8. Accessibility Design
9. Microinteractions and Animation
10. Design System Development
11. User Flow and Journey Mapping
12. Persona Development
13. A/B Testing and Conversion Optimization
14. User Onboarding and Product Tours
15. Iterative Design and Continuous Improvement

Based on your design requirement the cost will differ. It depends on the process involved to get the UI/UX design done for your website, app or software. Want to get a quote? Contact us and we will share a quick quote.
A UI/UX designer creates user-friendly and visually appealing interfaces for digital products or services. Their role includes conducting user research, understanding user needs and behaviours, creating wireframes and prototypes, designing intuitive interactions and layouts, conducting usability testing, and continuously iterating and improving the user experience. They collaborate with stakeholders, developers, and other design team members to ensure the final product meets user expectations and business goals.
Design thinking plays a crucial role in UI/UX design as it provides a human-centred approach to problem-solving and product development. It emphasises understanding user needs, exploring creative solutions, and continuously iterating based on user feedback. The 5 stages of design thinking in UI/UX are:
1. Empathise: understand your users' needs
2. Define: state your user problems
3. Ideate: brainstorm and generate ideas
4. Prototype and Test: create various solutions and gather feedback
5. Iterate and Refine: incorporate feedback and improve

The various tools used in the UI/UX design process are:
1. Adobe XD
2. Figma
3. Photoshop
4. Sketch
5. InVision