Represent your brand's personality with custom logo designs
Embrace strong branding and logo design services to foster brand loyalty and connectivity with existing and potential customers. Stand apart from your competition with our custom-made logo designs.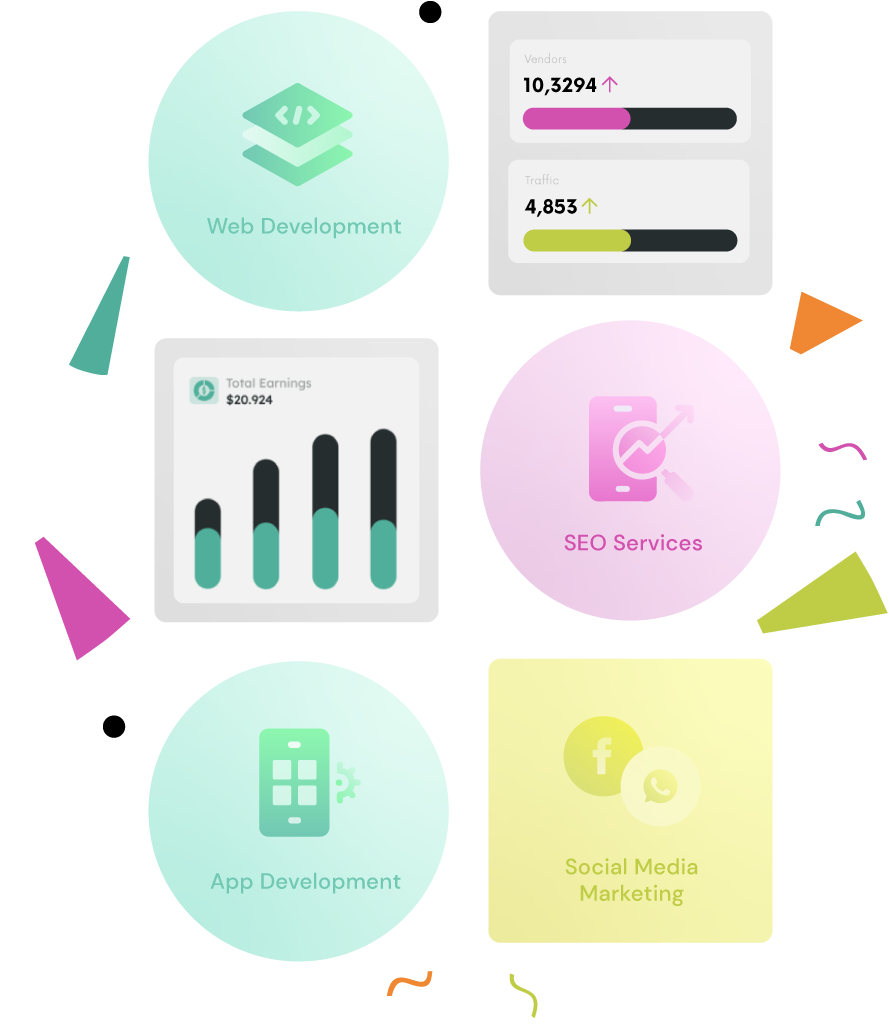 Designing visual identities for brands.

Our team of professional designers and branding experts uniquely craft logo designs and branding strategies that fit right into the brand image.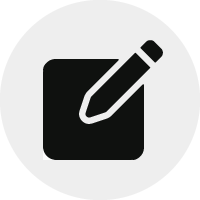 We design logos that perfectly demonstrate brand identity with design strategies that are specific to your business.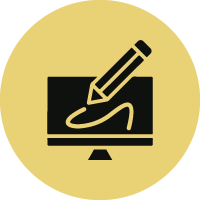 Our creative team's deep understanding of digital media will help you get the desired interactive and customised design pieces.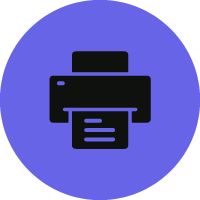 Leveraging our creative minds and expert skills to communicate your brand's message in a simplified yet creative design.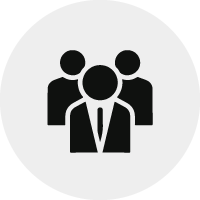 From building a foundation to building recognition for your brand among existing and potential customers, we do it all.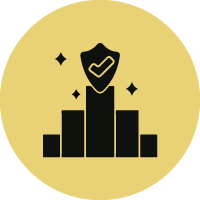 We will help you shine amidst the crowd with deep competitor analysis and potential areas to flourish.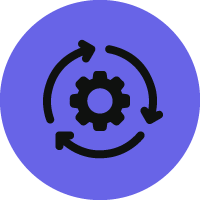 We help businesses evolve and grow by incorporating effective branding strategies for a refreshed brand image.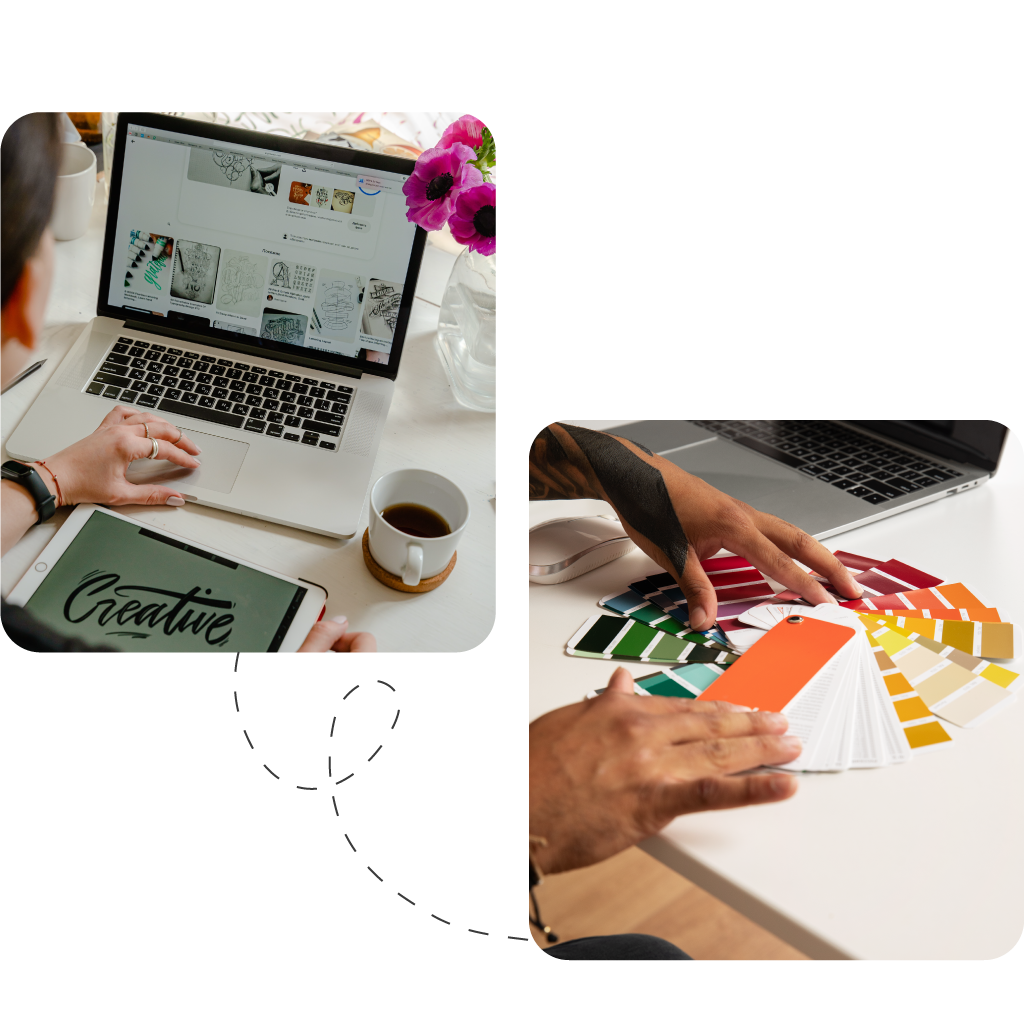 Creative solutions for modern challenges
Our branding team experts and designers put forth the best strategic process for specific business and brand needs to meet the pre-determined agenda.

Making ideas visible.
Helping brands grow.
Lending our expertise to help brands shape their identity and please customers visually.
Logo Design
Designed a concept logo for their brand
Logo Design
Designed a wordmark logo for their brand
Logo Design
Designed a combination mark logo
Logo Design
Designed a wordmark logo for their brand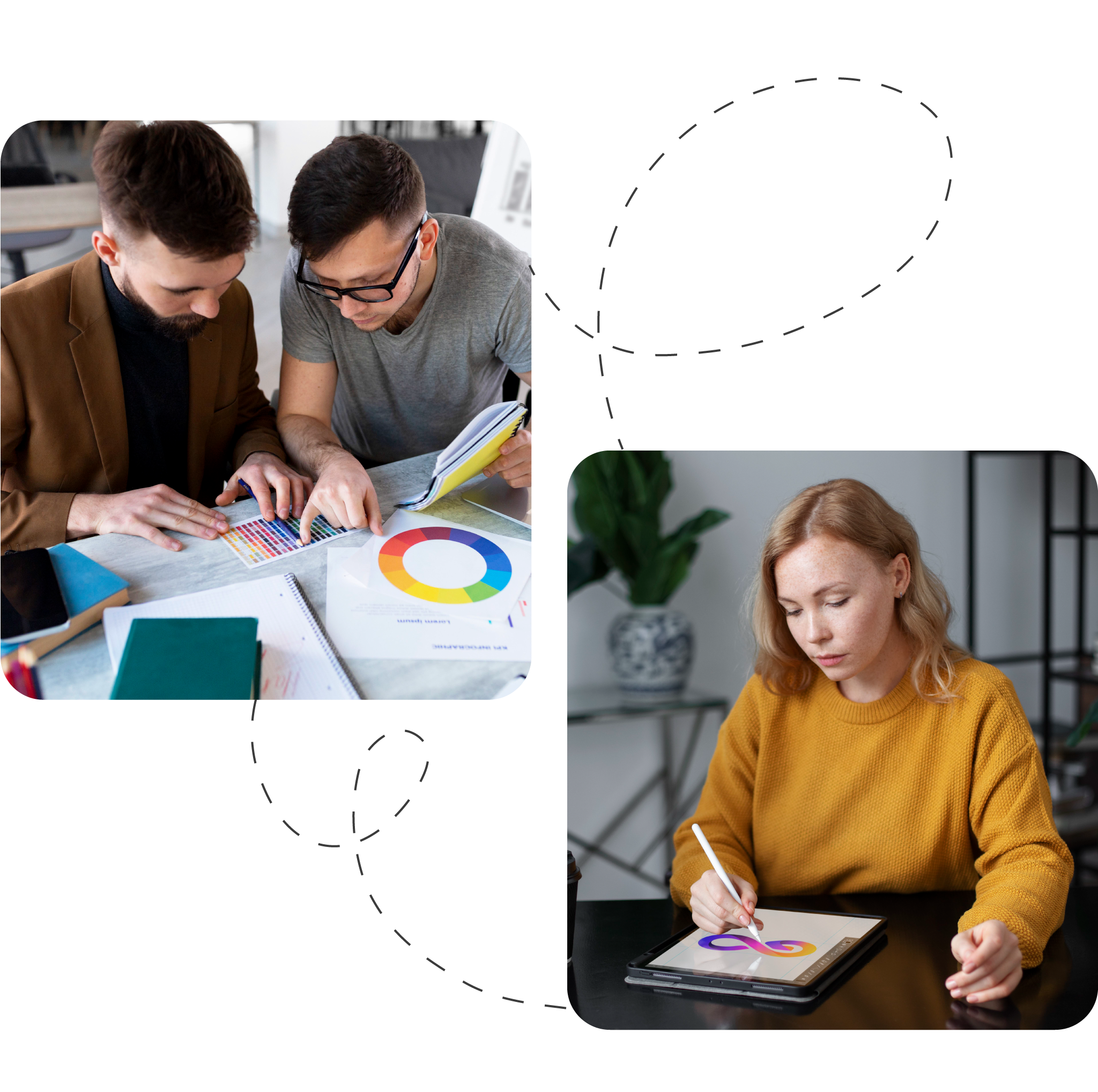 Our creativity is our
valuable
asset
A good design is the key to great business. A clear brand persona is the key to customer attraction. And we'll help you do both.

Trusted by brands globally
Connect with your audience with custom logo designs.
Get in touch with our creative team and turn your ideas into visual designs.
Creating a logo is the process of creating a visual representation of a company or brand. As a visual identity, it conveys the company's values, personality, and mission. A well-designed logo plays a significant role in brand recognition, being memorable, and versatile.
The purpose of a logo is to communicate a brand's identity visually and create instant recognition. An effective logo can establish brand identity, convey company values, and create a lasting impression on the customer. Fostering loyalty and trust among its target audience, logos also help brands differentiate themselves from their competitors.
A logo is important for businesses and brands for the following mentioned reasons:
1. Brand Identity
2. Brand Differentiation
3. Brand Recognition
4. Professionalism and Credibility
5. Versatility and Consistency

The process of branding involves creating a unique identity and perception in the minds of consumers for a company or product. Basically, it refers to how people perceive, feel, value, and associate with a brand. Branding is an important component of building market recognition, loyalty, and differentiation.
Branding is an important part of building any business regardless of the size. Here are the important points highlighting the significance:
1. Differentiation and competitive advantage
2. Trust and loyalty
3. Emotional connection and customer recognition
4. Perceived value and premium pricing
5. Business growth and expansion

1. Create a brand identity by clearly communicating your mission, values, target audience, and USP.
2. Ensure recognizable brand representation with a cohesive logo, colour palette, typography, and brand guidelines.
3. Develop brand awareness, trust, and loyalty by consistently communicating your brand message across all touchpoints.
4. You can also hire a trusted company for strategic branding services.